Horse Prairie Fire now 25% contained at 16,419 acres, thunderstorms predicted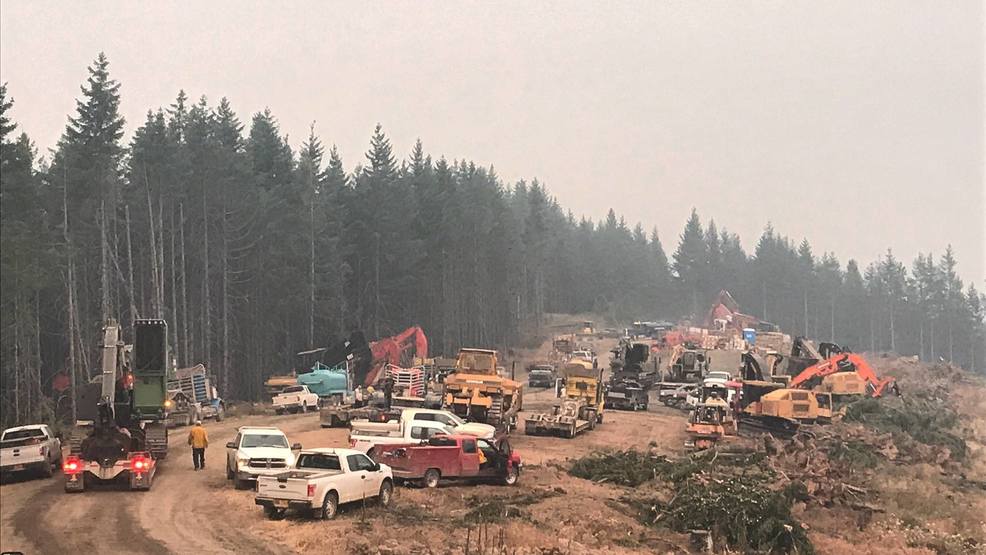 RIDDLE, Ore. – The last remaining un-secured portion of the Horse Prairie Fire got closer to being completed Tuesday night, officials with Incident Command said.
Burnout operations were successful and added width along the fire's southeast boundary.
To stop a fire is called a "catch" and, as Link Smith, Incident Commander, put it at morning briefing, the line construction and burnout operations were "remarkable". In the southeast corner the fire continues to burn slowly downhill to Cow Creek, a natural fire break. If weather conditions are favorable, firefighters will burn out along the creek to accelerate completion of the fire's final footprint.
The remaining portions of the fire, the southwest, northwest and northeast are now in mop-up. The fire is now 25% contained with a mapped area of 16,419 acres. Acreage increase or decrease from this point forward will be from fire control work or due to more accurate mapping.

Wednesday the Oregon National Guard will join other firefighters that have been working the fire from its beginning a week and a half ago. Loggers utilizing their mechanized equipment, in addition to personnel and engines from the Douglas Forest Protective Association, Oregon Department of Forestry, National Park Service, Bureau of Land Management, US Forest Service, Douglas County Structural Task Forces and contract firefighting crews continue to be essential to the full containment of this fire.
Total personnel on the fire is now 1,099.
Thunderstorms are predicted to arrive Wednesday night and persist into Thursday morning. Due to this threat, three crews, two engines and one management staff have been pre-identified to assist local firefighting resources in case they are overwhelmed with new lightning started fires.
Structure protection remains in place at residences currently within the area designated as Level 3 evacuation. The Level 3 evacuation notice and road and area closures remain in effect. The public is asked to stay clear of the area for their safety as well as the safety of firefighters. People that trespass into these closed areas may be cited and fined.

Firefighters are making the most of the smoke blanket while they can, knowing that the fire will come to life as soon as it lifts. To learn more about smoke in the area, log on to http://oregonsmoke.blogspot.com/.
To stay current on any changes in fire activity, follow us on social media at Facebook.com/horseprairiefire and on Inciweb.
Unmute